Preparations for the joint 'WHR 100 : SOUTH SNOWDON' event at the end of the month included running a train of Welsh Highland Heritage Railway stock to Beddgelert on Saturday last.
The evening run was undertaken in glorious sunny conditions, which ensured the train and landscape were seen at their very best.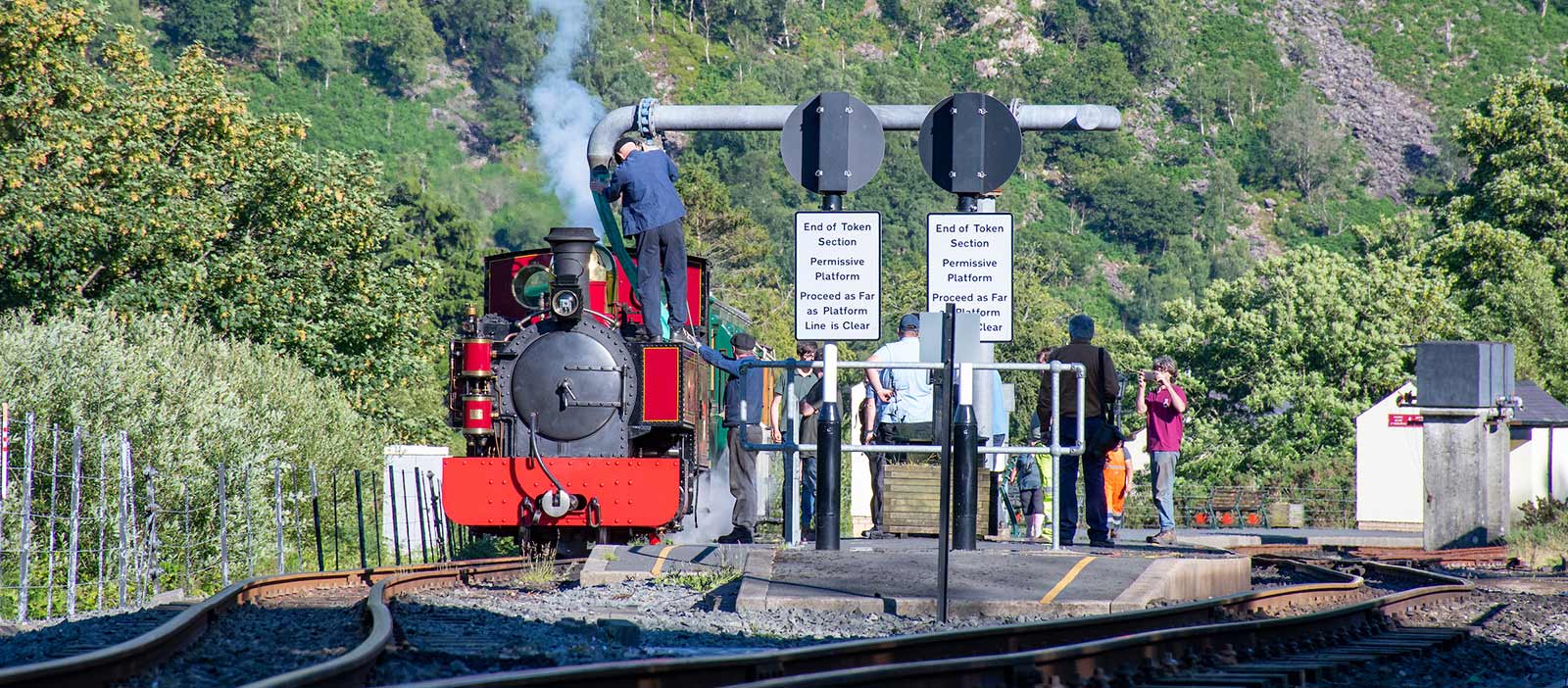 Hauled by original WHR survivor Hunslet 2-6-2T 'RUSSELL' (Works No.901/1906), the rake of carriages used in the train were the replica Pickering Brake, Buffet Car No.10, replica Ashbury Corridor No.9 and Gladstone Car No.8.You can ride this very train during the 'WHR 100 : SOUTH SNOWDON' weekend, when it will be steaming between Dinas and Rhyd Ddu (as South Snowdon is now known), alongside a train of vintage Ffestiniog Railway stock.
This will be a truly special occasion, made possible by the efforts of those at the WHHR, who have worked tirelessly restoring 'RUSSELL' so that it could take part in what promises to be a monumental weekend.
More information about the weekend's activities is available here.
Don't miss this great opportunity to relive history – book your tickets now!