Outstanding scenery, comfortable carriages and historic steam engines await you here in the heart of Snowdonia. Glorious coastlines, ancient oak woodlands, mountains, rivers and castles, all beckon as you embark on your journey on our award winning railways. With some of the most comfortable carriages on any preserved railway – standard or narrow gauge – you can step back in time to a more civilised age.
The Ffestiniog Railway is the world's oldest narrow gauge railway with almost 200 years of history, taking you on a 13½-mile journey from the harbour in Porthmadog to the slate-quarrying town of Blaenau Ffestiniog. Our historic trains climb over 700 feet from sea level into the mountains through tranquil pastures and magnificent forests, past lakes and waterfalls, round tight bends (even a complete spiral) clinging to the side of the mountain or tunnelling through it. The Ffestiniog Railway and it's infrastructure are now an integral part of the UNESCO "Slate landscape of North Wales" World Heritage Site.
The Welsh Highland Railway is the UK's longest heritage railway and runs for 25 miles from Caernarfon, past the foot of Snowdon and the picture postcard village of Beddgelert, then through the stunning Aberglaslyn Pass and on to Porthmadog. Passengers ride in some of the most comfortable carriages on any heritage railway in the UK, including first class Pullman luxury and freshly-cooked food delivered to your seat.
2019 saw the opening of the new £3.5 million Caernarfon Station, offering greatly-improved passenger facilities. The new building befits the spectacular surroundings and provides a fitting gateway into the heart of the Snowdonia National Park.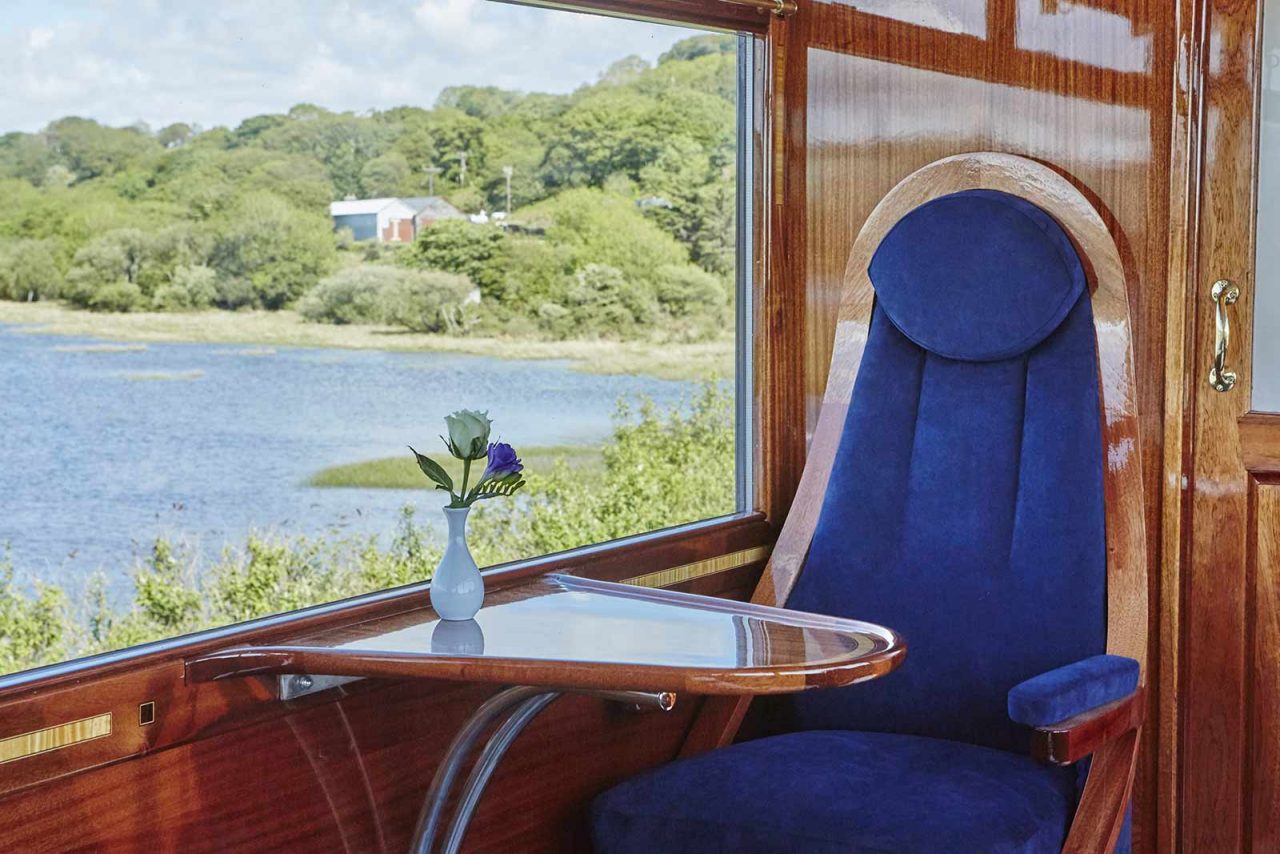 Our First Class Pullman carriages, modern in years but ageless in quality, have been expertly constructed and finished in our Boston Lodge workshops and offer passengers a golden opportunity to travel in Orient Express style splendour.
Our Third Class carriages – also built in our own workshops – offer comfortable seating with tables. The large double-glazed windows afford superb views from the train.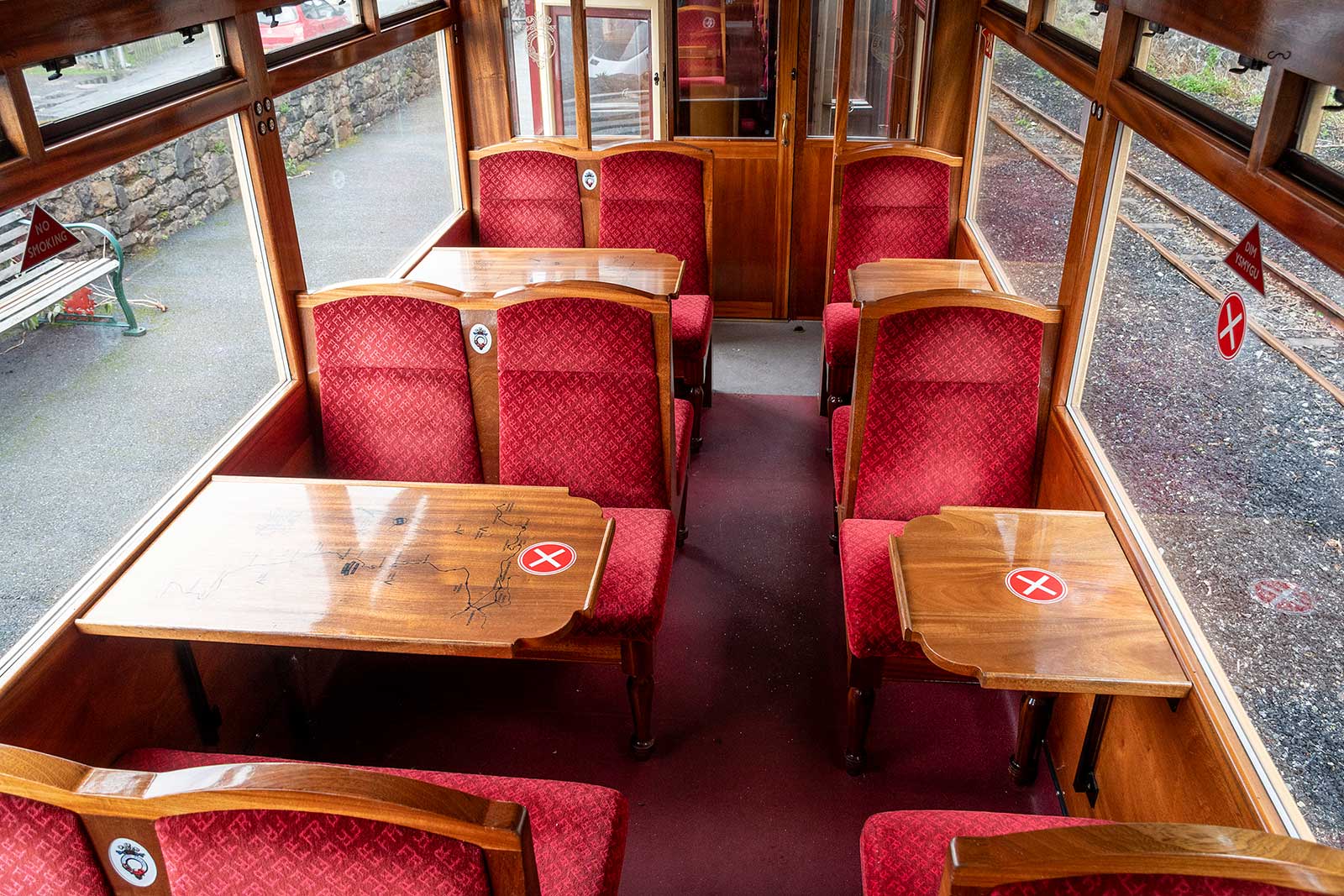 The best British train journey ever! - This railway is fantastic. I cannot imagine a much better train journey in the UK. We each sat in a large comfortable armchair with a great view. My kids loved it as did I.
This railway journey has everything - mountains, fast flowing rivers, lakes, sea views, countryside, cuttings, tunnels... a 'must do' journey for any railway fan.
One of the most relaxing and scenic adventures in the UK. The team onboard are incredible and the service they give is second to none.