Welcome to the Ffestiniog and Welsh Highland Railways' Online Shop
Click for Travel Gift Vouchers
We have hundreds of fantastic items available including artwork, books, calendars, clothing, DVD/Blu-rays and model railways – making it the perfect place for all your gifts!

Available tnow! – The eagerly anticipated 009 scale FR Small England locos 'Prince' and 'Princess' can now be ordered from our web-shop. One of these delightful models was seen running on the 'Bron Hebog' layout at Model Rail Scotland and PECO TV have published a short video showing the loco in action. Go here to buy yours.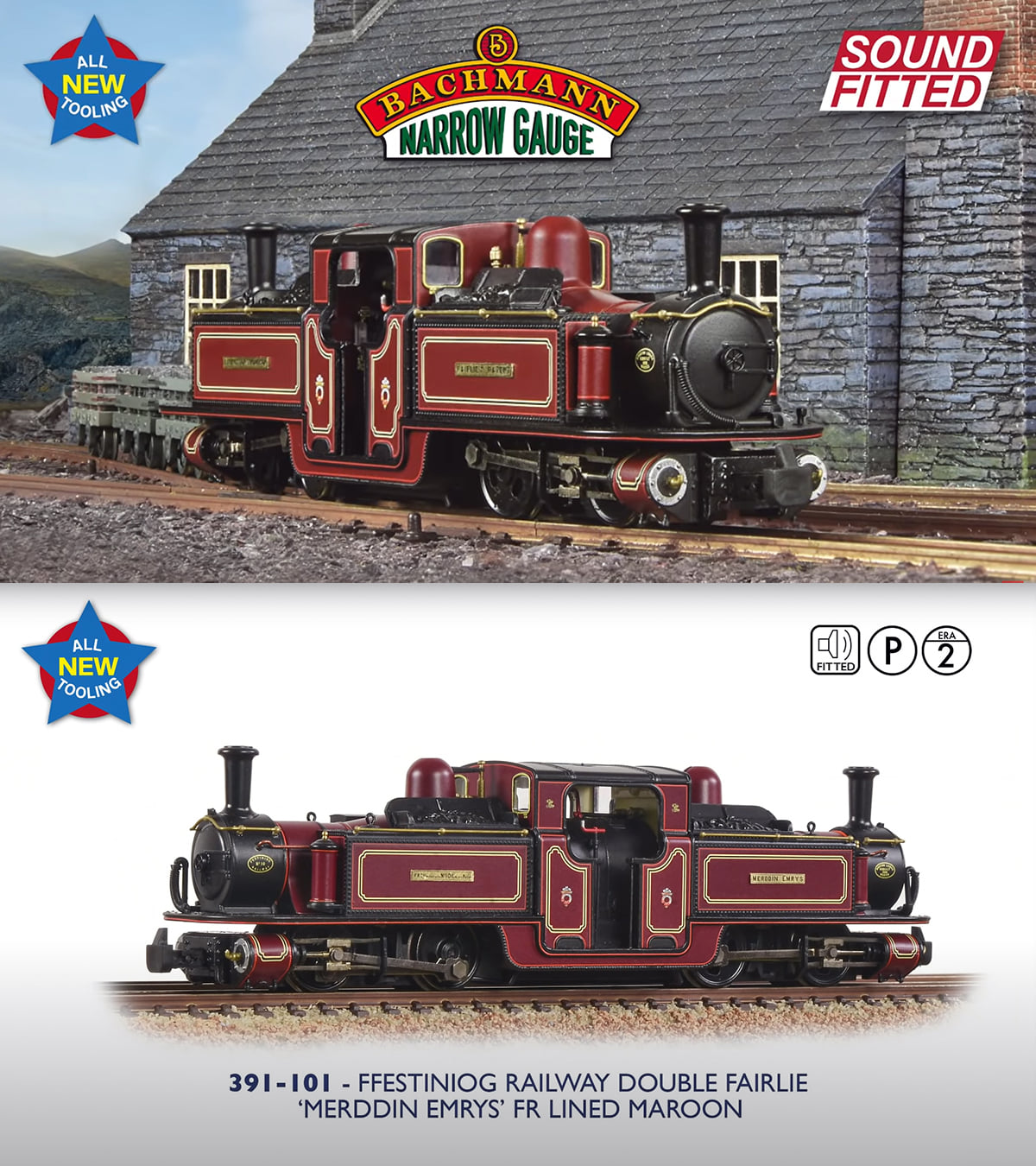 Following the success of their first batch of 009 scale Double Fairlie locomotives, Bachmann have announced a full-cab version of 'Merddin Emrys' available with or without sound chip, as preferred. Their Spring 2022 British Railway Announcements video is available here and features still photographs and details of the model at 0:40 and 13:13.
This model is now in stock – Follow the link below to order now!
We also have stock of the initial release of models:
• 'Merddin Emrys' – as built in 1879.
• 'Livingston Thompson' – as seen at the NRM
• 'Earl of Merioneth – as running in the Garraway-era.

Go direct to the Double Fairlie section of our shop to order yours now!
---
We also have a brand-new addition to our fantastic 'A Year in the Life of the Ffestiniog & Welsh Highland Railways' series of DVD/Blu-ray discs – as the 2021 Edition is now available!
We have included a selection of videos that were made to keep everyone informed – public, staff and volunteers – as 2021 progressed, plus the usual selection of high quality features about happenings on the railway in 2021.
Five DVD – running time 5 hours and 20 minutes
Bluray – running time 5 hours and 20 minutes
Both are £25.00 each plus P and P.
---
Our top books!
The Railway To Adventure – click here to buy
Festiniog Railway: From Slate to Heritage – click here to buy
Festiniog Railway: The Spooner Era – click here to buy
The Corris Railway – click here to buy
The Vale of Rheidol Railway – click here to buy
The Welshpool & Llanfair Light Railway – click here to buy
Fairlie Locomotives of North Wales – click here to buy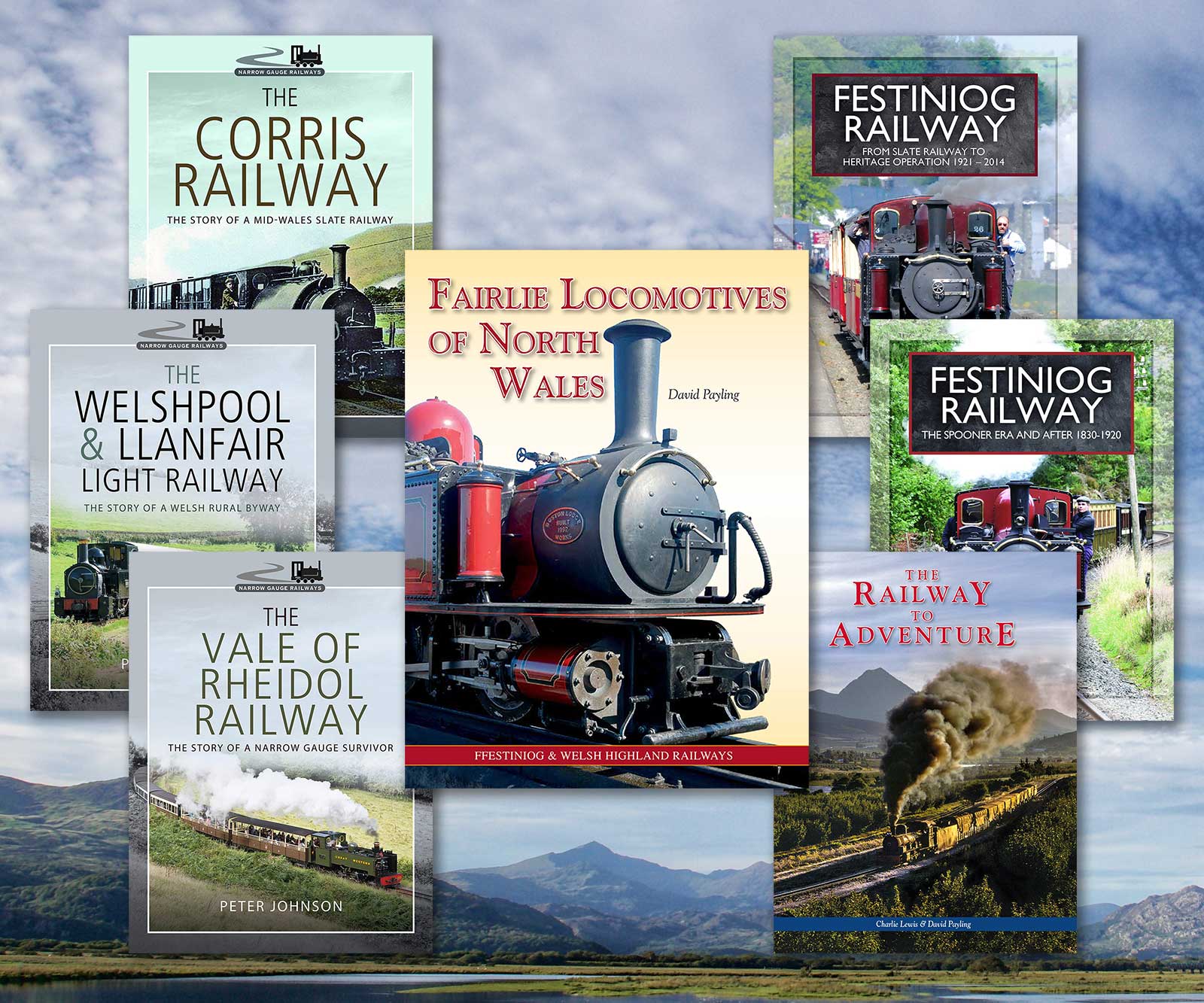 Every penny we make from the online shop – and from our shops along the line – goes to help maintain and develop our world famous and much loved railways.
We thank you for your continuing support – which is more important than ever this year, as the F&WHR continues to recover from what is an extremely difficult period.
Here is a guide to the sizes of the clothing available from us – Slight variations can occur.

Small – 37 inch 92.5 cm
Medium – 40 inch 100 cm
Large – 42 inch 105 cm
XLarge – 44inch 110 cm
XXLarge – 47 inch 117.5cm
Product Categories:

**We Recommend**
Blu Ray
Books
Calendars
Childrens Section
Christmas Cards
Clothing
Die Cast Road Vehicles
DVD
Experience Days
G Scale Models
Gift Cards
Gifts & Souvenirs
Hunslet 125
In House Publications
N Gauge Model Railways
Narrow Gauge Models
Old Ordnance Survey Maps
OO Gauge Model Railways
Postage Stamps
Posters and Prints
Railway Letter Service
Thomas The Tank Engine
Watches