Welcome to the Ffestiniog and Welsh Highland Railways' Online Shop
Click for Travel Gift Vouchers
We have hundreds of fantastic items available including artwork, books, calendars, clothing, DVD/Blu-rays and model railways – making it the perfect place for all your gifts!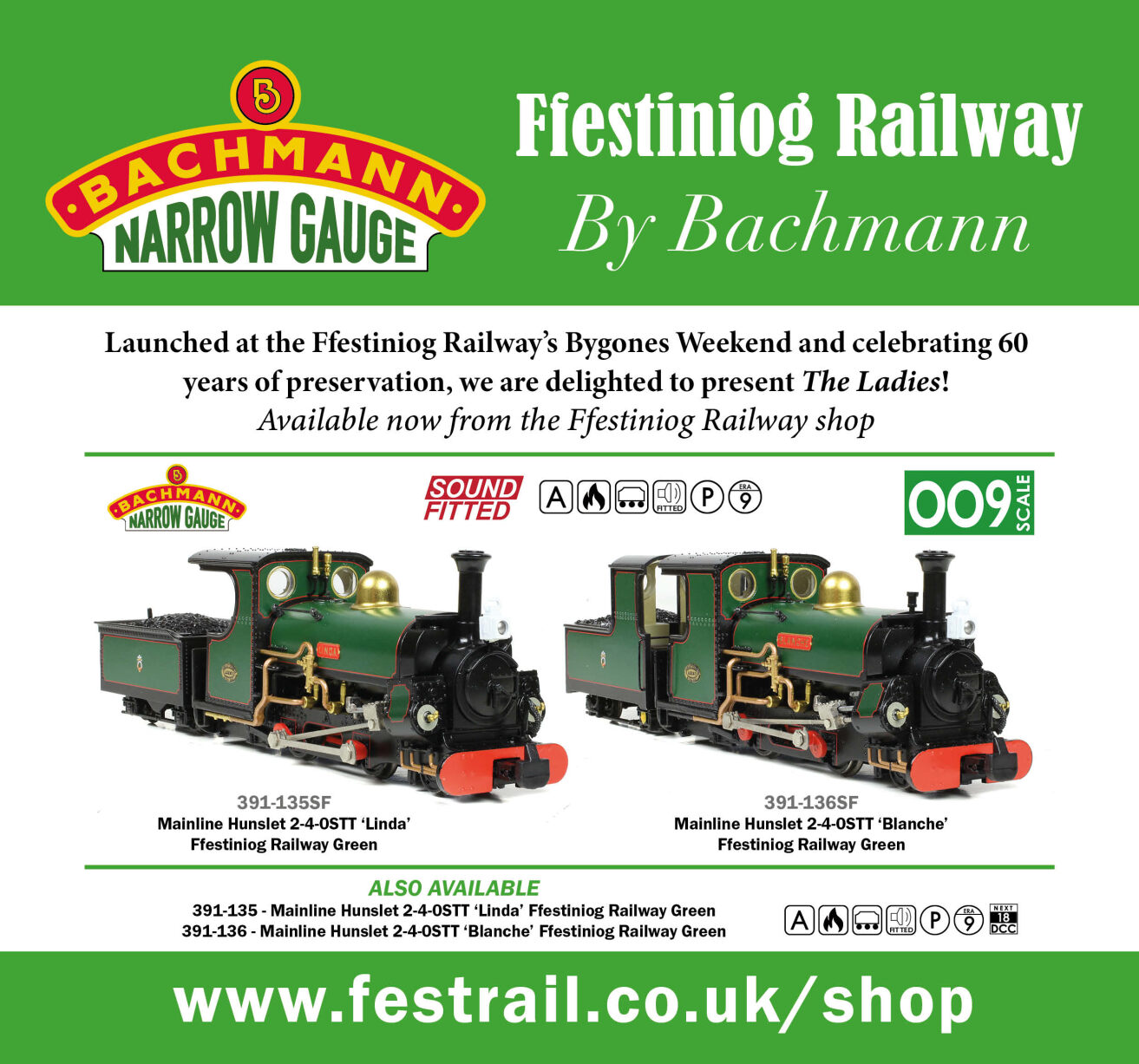 It might be a case of Spring Fever, but…
We've reduced the prices of our Bachmann Narrow Gauge items by 15% off RRP. This covers our entire stock of these superbly detailed 009 scale models – from Locomotives to Buildings and Wagons.
Don't miss out on this great offer – call in at Harbour Station or shop online.
Give us a call on 01766 516034, if you want to check availability of any specific item before visiting Porthmadog.
---

Available now! – The eagerly anticipated 009 scale FR Small England locos 'Prince' and 'Princess' can now be ordered from our web-shop. One of these delightful models was seen running on the 'Bron Hebog' layout at Model Rail Scotland and PECO TV have published a short video showing the loco in action. Go here to buy yours.
---
We also have a brand-new addition to our fantastic 'A Year in the Life of the Ffestiniog & Welsh Highland Railways' series of DVD/Blu-ray discs – as the 2023 Edition is now available! 
We have included a selection of videos that were made to keep everyone informed – public, staff and volunteers – as 2023 progressed, plus the usual selection of high quality features about happenings on the railway in 2023.
DVD – running time 2 hours and 35 minutes – £20.00 plus P&P
Bluray – running time 3 hours and 25 minutes – £25.00 plus P&P
---
Our top books!
The Railway To Adventure – click here to buy
Festiniog Railway: From Slate to Heritage – click here to buy
Festiniog Railway: The Spooner Era – click here to buy
The Corris Railway – click here to buy
The Vale of Rheidol Railway – click here to buy
The Welshpool & Llanfair Light Railway – click here to buy
Fairlie Locomotives of North Wales – click here to buy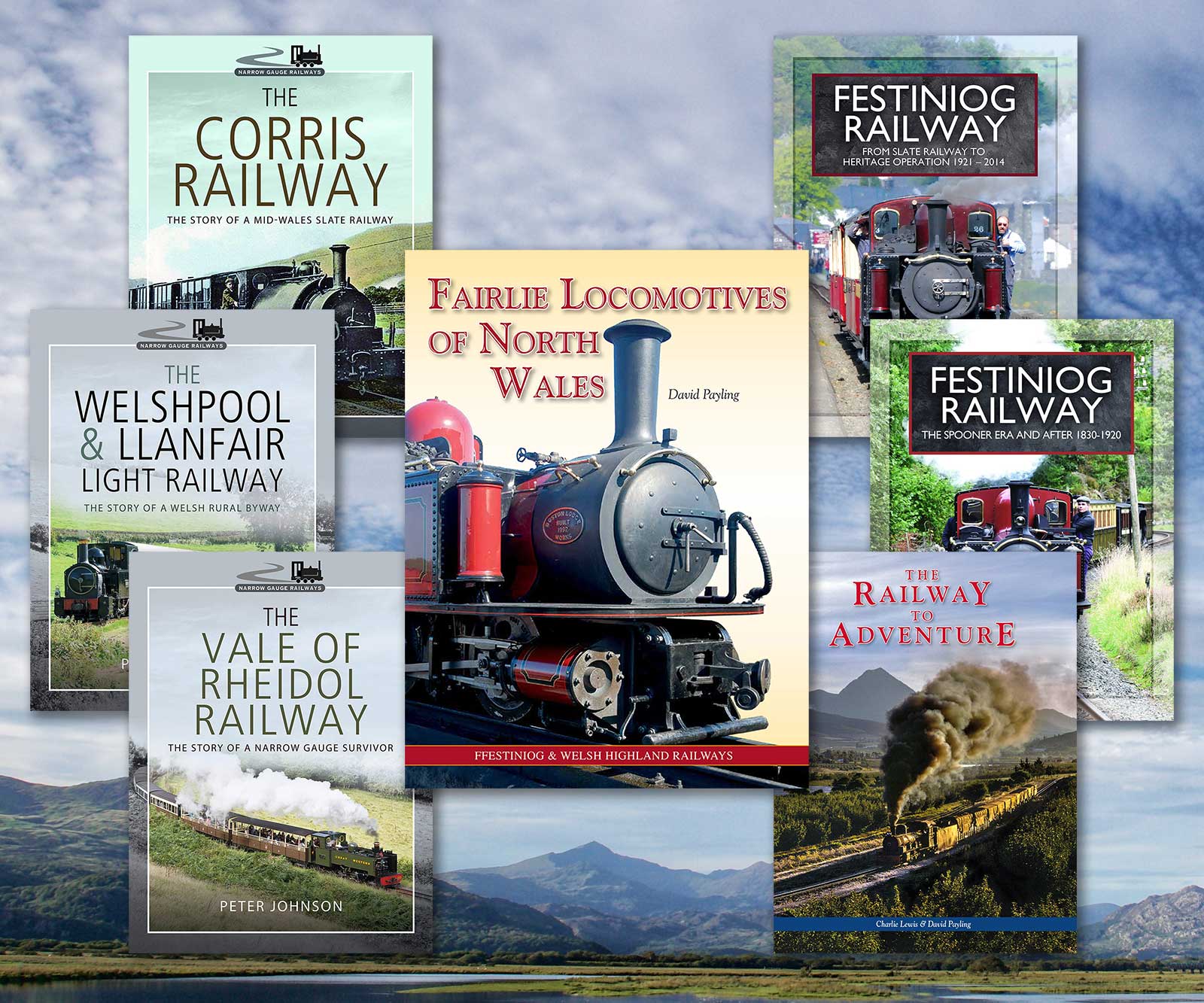 Every penny we make from the online shop – and from our shops along the line – goes to help maintain and develop our world famous and much loved railways.
We thank you for your continuing support – which is more important than ever this year, as the F&WHR continues to recover from what is an extremely difficult period.
Here is a guide to the sizes of the clothing available from us – Slight variations can occur.

Small – 37 inch 92.5 cm
Medium – 40 inch 100 cm
Large – 42 inch 105 cm
XLarge – 44inch 110 cm
XXLarge – 47 inch 117.5cm
Product Categories:

**We Recommend**
Blu Ray
Books
Calendars
Childrens Section
Christmas Cards
Clothing
Die Cast Road Vehicles
DVD
Experience Days
G Scale Models
Gift Cards
Gifts & Souvenirs
Hunslet 125
In House Publications
N Gauge Model Railways
Narrow Gauge Models
Old Ordnance Survey Maps
OO Gauge Model Railways
Postage Stamps
Posters and Prints
Railway Letter Service
Thomas The Tank Engine
Watches