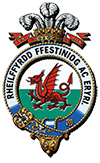 The Ffestiniog and Welsh Highland Railways have expanded from a 13 mile operation to one involving nearly 40 miles of two foot gauge railway, forming by far the longest heritage railway in Britain. This has opened up significant areas of challenge and opportunity.
The combined Ffestiniog and Welsh Highland Railways is an enterprise which is not only one of the largest employers in the area, turning over more than £5 million annually, but which creates some 400 additional jobs and a contribution of some £25 million each year into the local economy of Gwynedd.
But we currently have a very basic Welsh Highland Railway and the Ffestiniog also has a number of areas in which improvement is needed. To cement the two railways' status as one of the world's top attractions, we must finish the job and provide the levels of quality, service and amenity that customers expect in the 21st Century. This will establish a sustainable railway, generating the revenue needed for us to hand the enterprise on to future generations in better shape than ever.
If you would like to subscribe to this amazing and successful project, then go to the 'Donate Now' tab of the website.
Caernarfon Station
Status: Project Completed
We're making good progress but much more needs to be done. The lines are open for business; now we need to finish the job, and give our two railways a sustainable future. Join the Diamond Jubilee Appeal and make possible the raising of eight million pounds from all sources over the next ten years.
Would you like to help us?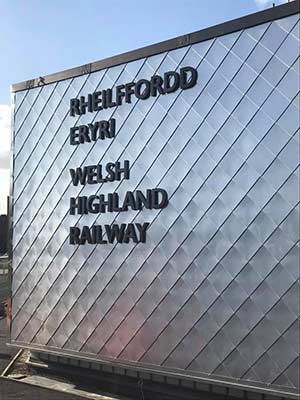 Diamond Jubilee Appeal projects completed or underway...
Porthmadog Harbour Station
A 1.3 million pound project to create a second platform and re-signal the station, successfully completed and officially opened in May 2014.
The 3 million pound project to provide a new station at Caernarfon is now complete.
Minffordd Yard Developments
A significant number of new storage and operational buildings completed. Future phases include heritage tableaux and infrastructure train storage facilities.
Completed: Provision of extra land, replacement of turnouts, land stabilisation work. Underway: New carriage sheds to be followed by loco sheds and restoration of historic buildings in the top yard.
We now need your support to finish the job...