The wait is over – tickets for our highly anticipated WHR Centenary Celebrations are now on sale!
Join us to celebrate this momentous milestone in the Welsh Highland Railway's history, organised by the 'Ffestiniog & Welsh Highland Railways' and the 'Welsh Highland Heritage Railway', along with their supporting societies.
This three-day event, taking place over the long-weekend of June 23rd – 25th, will re-create scenes from the original WHR operation and showcase the history of this iconic line right through to the scenic tourist trains that operate today.
There's a whole host of highlights across all three days including the eagerly anticipated visit of Russell to Harbour Station, working its first public Welsh Highland train from Harbour station since 1936.
Tickets:
Day Rover – £75
Three-Day Rover – £150
Child tickets (15 years or younger) will be available at £10 for Day Rover and £20 for Three-Day Rover
Our dedicated Welsh Highland Railway 2023 Centenary Celebrations page provides all the details, so head over to read all about it and book your tickets.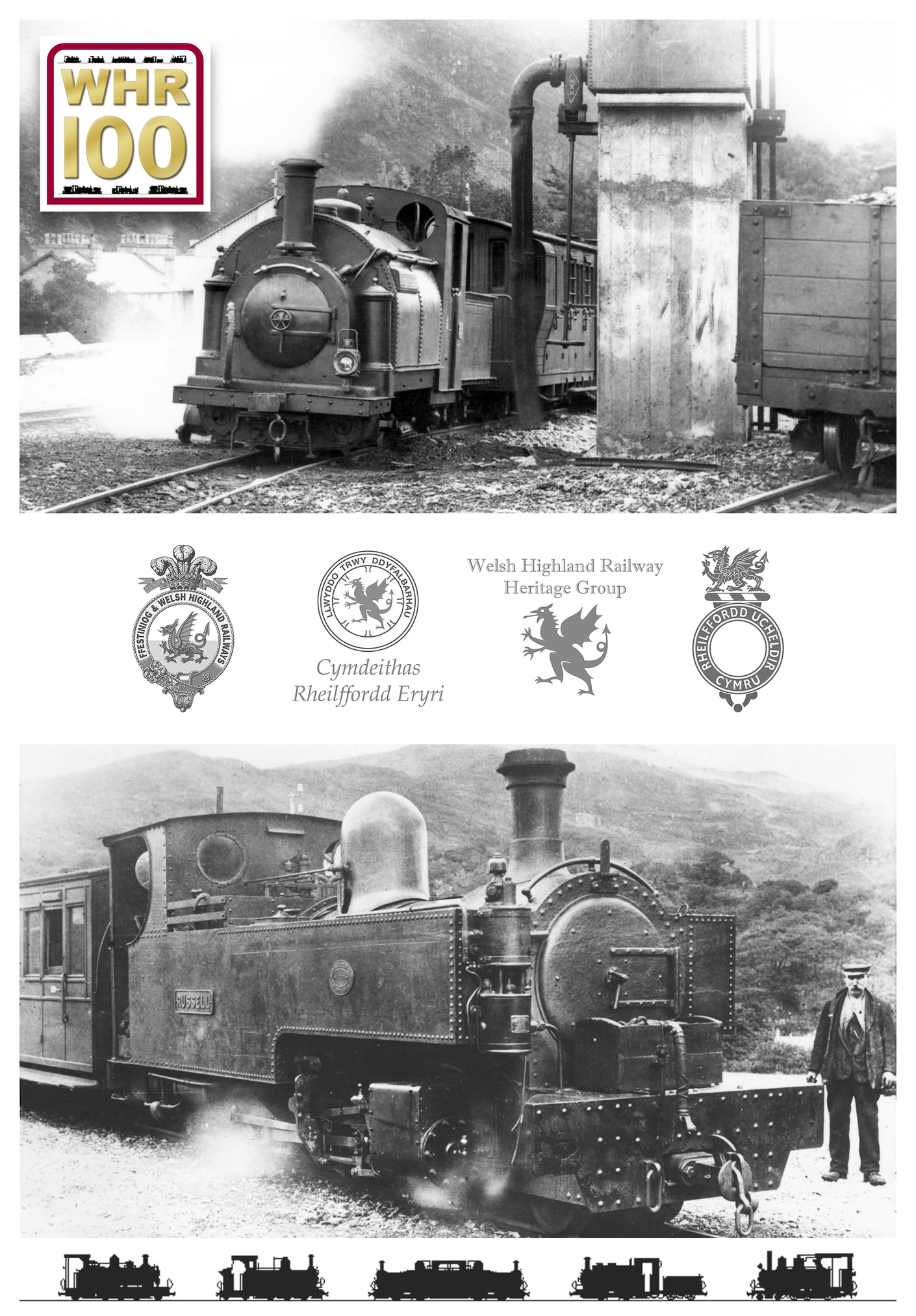 Mae'r aros wedi dod i ben – mae tocynnau ar gyfer ein Dathliadau Canmlwyddiant RhUC nawr ar werth!
Ymunwch â ni i ddathlu'r foment bwysig hon yn hanes Rheilffordd Ucheldir Cymru, a drefnwyd gan 'Rheilffordd Ffestiniog ac Eryri' ac 'Rheilffordd Treftadaeth Uchedlir Cymru' ynghyd â'u cymdeithasau cefnogol.

Bydd y digwyddiad tridiau hwn, a gynhelir dros y penwythnos hir rhwng 23ain a 25ain o Fehefin, yn ail-greu golygfeydd o weithrediad gwreiddiol RhUC ac yn arddangos hanes y llinell eiconig hon hyd at y trenau twristiaeth golygfaol sy'n gweithredu heddiw.

Mae yna lu o uchafbwyntiau ar draws y tridiau gan gynnwys ymweliad Russell â Gorsaf yr Harbwr, yn gweithio ei drên cyhoeddus cyntaf Ucheldir Cymru o orsaf yr Harbwr ers 1936.

Tocynnau:
Crwydro'r Dydd – £75
Crwydro Tri Diwrnod – £150

Bydd tocynnau plentyn (15 oed neu iau) ar gael am £10 ar gyfer Tocyn Crwydro Diwrnod ac £20 ar gyfer Tocyn Crwydro Tri Diwrnod.

Mae ein tudalen arbennig ar gyfer Dathliadau Canmlwyddiant 2023 Rheilffordd Ucheldir Cymru yn rhoi'r holl fanylion.