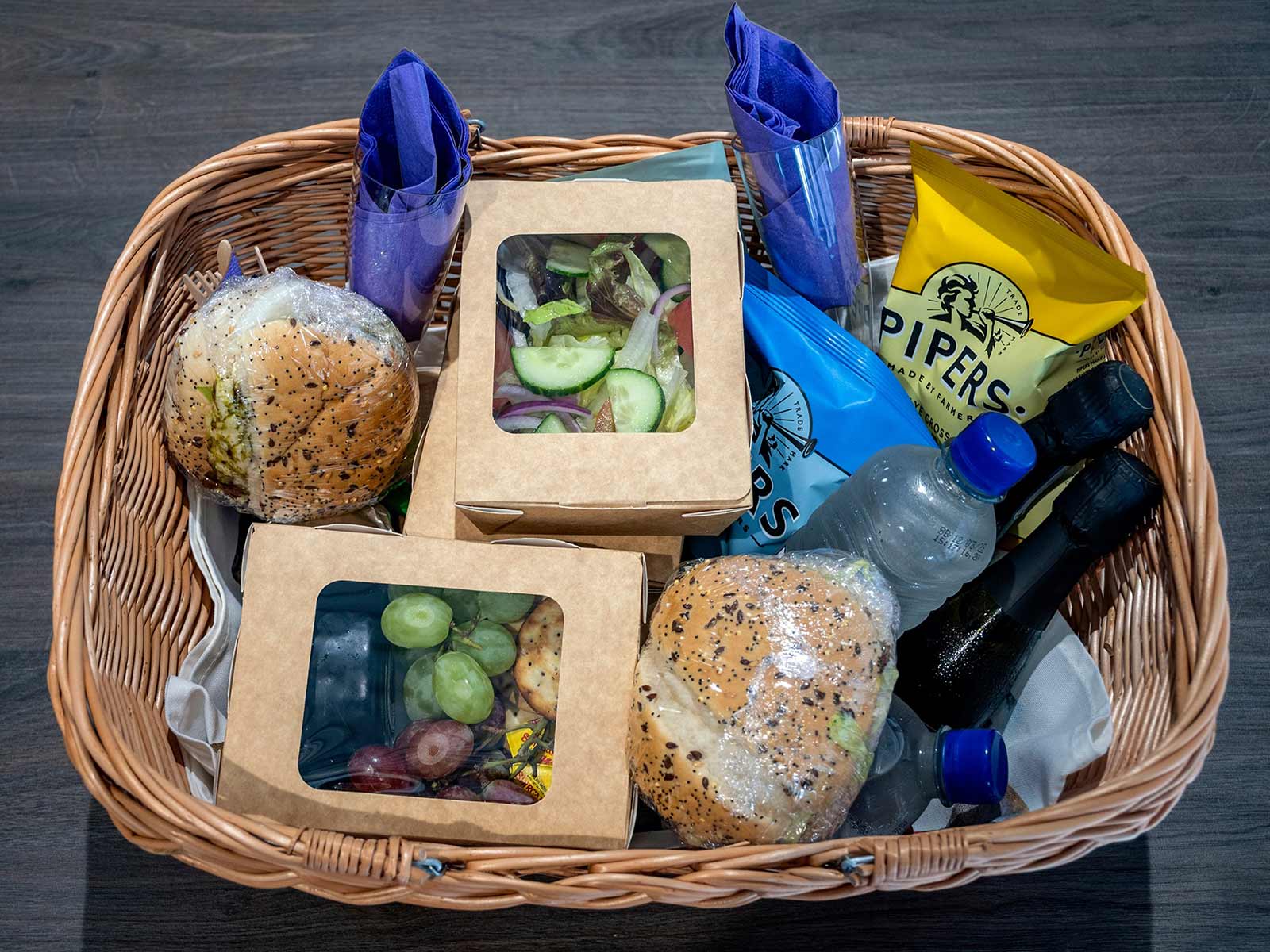 Hamper 1 –  'Prince Llewelyn'
(a luxury hamper for two persons)
I for each person each of
Chicken & Pesto Roll
Or Hummus and Roasted veg on a Pumpkin Wrap (GF and Vegan)
Plus
– Side salad
– Pork Pies or Potato Salad (Vegetarian) or Couscous (vegan)
– Packet of Crisps
– Cheese, Biscuits and Grapes
-Flapjack (GF and vegan)
-Lemon Slices
-Welsh Cakes
2 x Prosecco 200ml bottle
2 x Bottle of water
£30.00 per hamper for two persons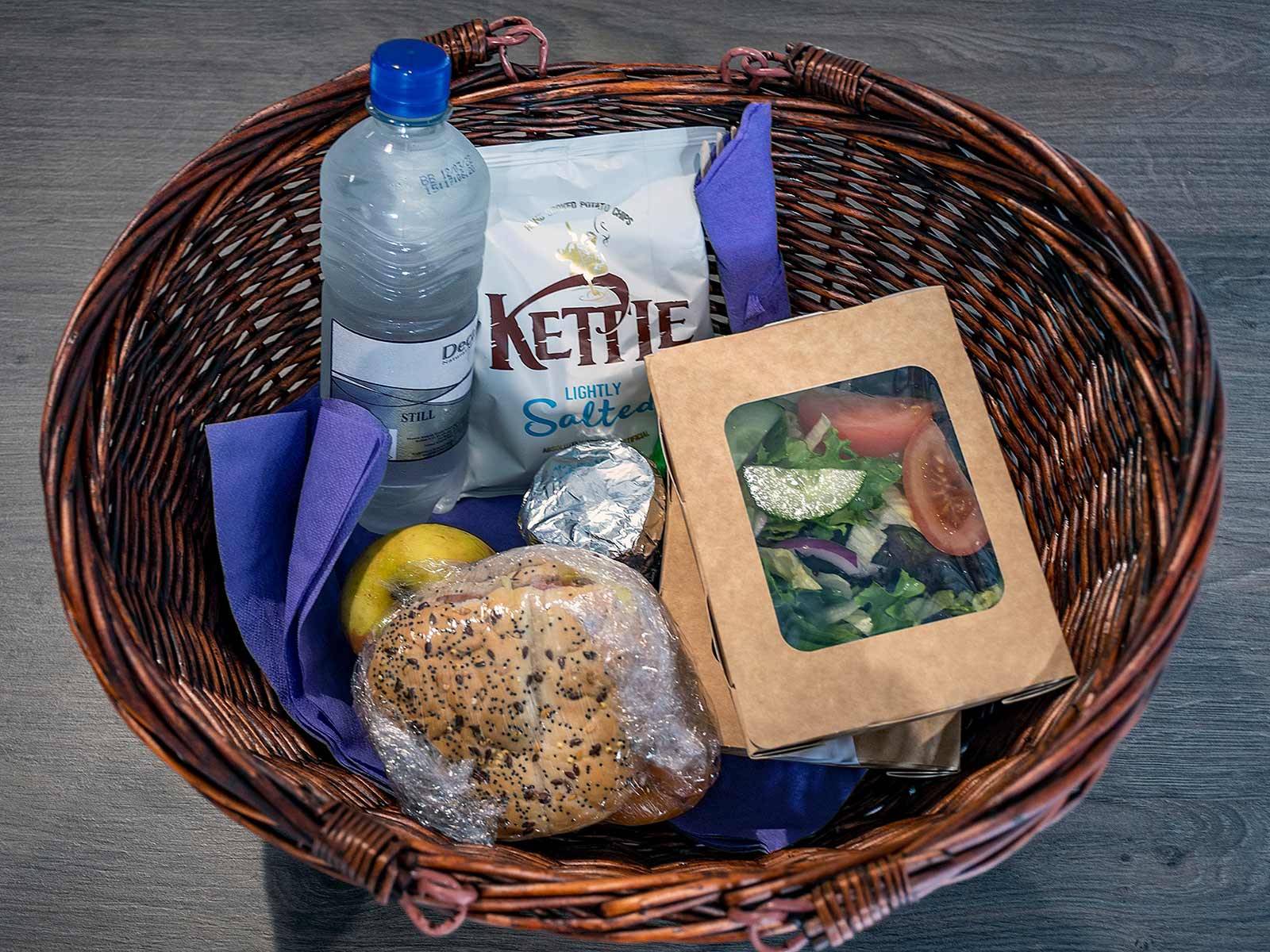 Hamper 2 –  'Gelert'
(standard hamper)
Choice of
Cheese and onion roll (vegetarian)
or BLT Roll
or Hummus and Roasted veg on a Pumpkin Wrap (GF and Vegan)
Plus
– Side Salad
– Pork Pie or  Potato Salad (Vegetarian) or couscous (vegan)
– Packet of Crisps
– Apple
-Flapjack (GF) and Welsh Cakes
-1 x Water or Sparkling soft drink
£9.50 per person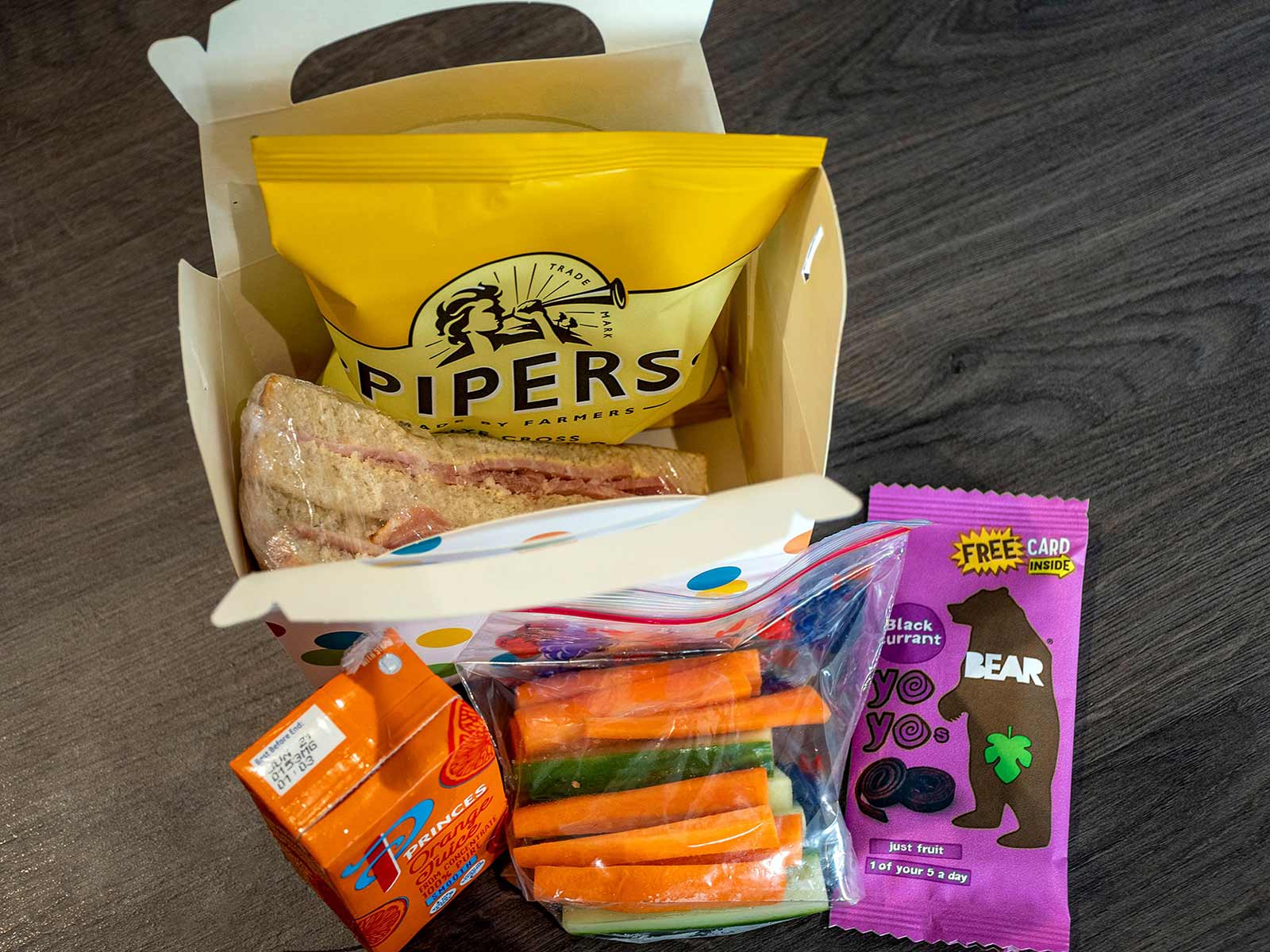 Hamper 3 'Engine Driver's Lunchbox'
(Child's Hamper)
Choice of Sandwich
– Jam, Ham or cheese.
Plus
– Crisps
– Veg sticks (Carrot & Cucumber)
– Strawberry Laces (yoyo) / yoghurt coated fruit
1 x Juice Carton or Water
£5.00 per child
A selection of hot and cold drinks including beers and wines are available to be bought at the station before departure.
(Subject to availability – Contact Caernarfon for full details).