Welcome to the Ffestiniog and Welsh Highland Railways' Online Shop
Go straight to the Shop
We have hundreds of fantastic items available including artwork, books, calendars, clothing, DVD/Blu-rays and model railways – making it the perfect place for all your gifts this spring!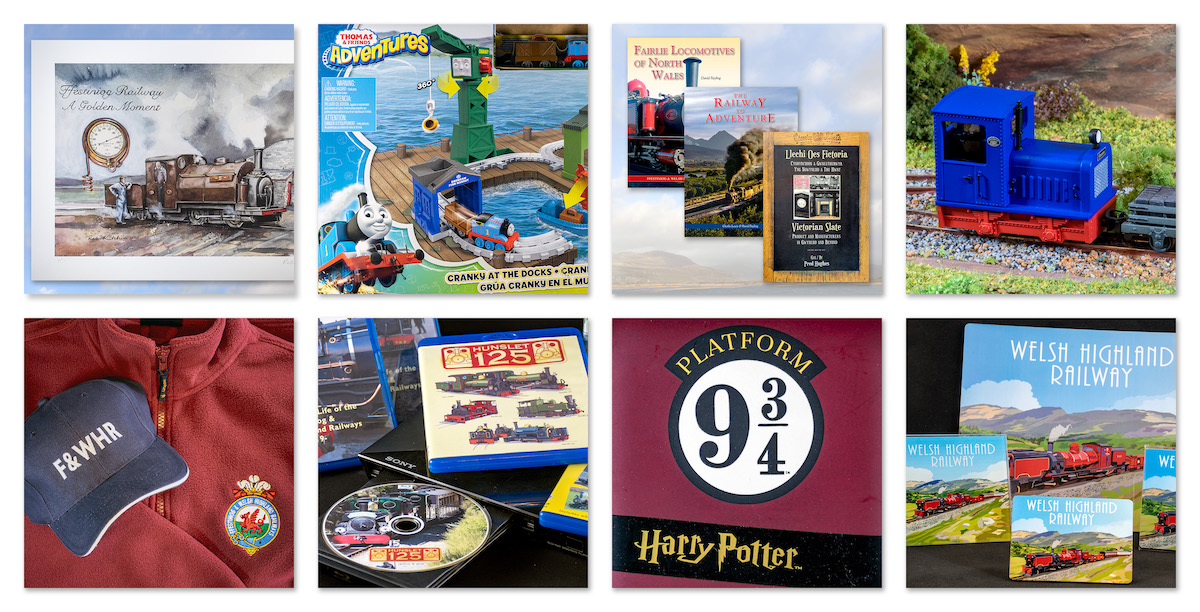 This year we have decided to launch a range of Gift Sets. You can choose from a selection of themes – 'Counting Sheep', 'Welsh Dragon', 'Board Games' and the children's 'Train Driver' set. There's something for everyone, making these a perfect gift for family and friends..!
We are also offering a Gift Wrapping Service for these sets. Choose between Generic, Birthday or Christmas themed wrapping paper and we'll post the present direct to the recipient for you – ensuring your gift will arrive 'ready to be opened' without the hassle..!
Click here to view the full selection of themed 'Gift Sets'.

We also have a brand-new addition to our fantastic 'A Year in the Life of the Ffestiniog & Welsh Highland Railways' series of DVD/Blu-ray discs – as the 2020 Edition is now available!
It might seem there would have been little to make a video about in 2020, the 'year that time forgot' following numerous lockdowns. However, despite not running trains for most of the year, we have been very busy, with plenty for you to enjoy watching in the comfort of your own home.
We have included a selection of videos that were made to keep everyone informed – public, staff and volunteers – as 2020 progressed. In years to come this will be a valuable record of how the railway dealt with the situation.
'Welsh Pony' is the star of the show, with a whole disc dedicated to the return to steam of this newly-restored locomotive. The video includes footage of ceremonial lighting of the fire and the first movements of the loco, which had been streamed live on social media as it took place.
'Bygones Weekend' was the time for the re-dedication of 'Welsh Pony' and a welcome opportunity to get 'all the toys out of the box'; this was a fabulous event given the circumstances and fills a whole DVD.
Four DVD – running time 4 hours and 16 minutes
Bluray – running time 5 hours and 18 minutes
Both are £25 each plus P and P of £3.60
Our top books!
The Railway To Adventure – click here to buy
Festiniog Railway: From Slate to Heritage – click here to buy
Festiniog Railway: The Spooner Era – click here to buy
The Corris Railway – click here to buy
The Vale of Rheidol Railway – click here to buy
The Welshpool & Llanfair Light Railway – click here to buy
Fairlie Locomotives of North Wales – click here to buy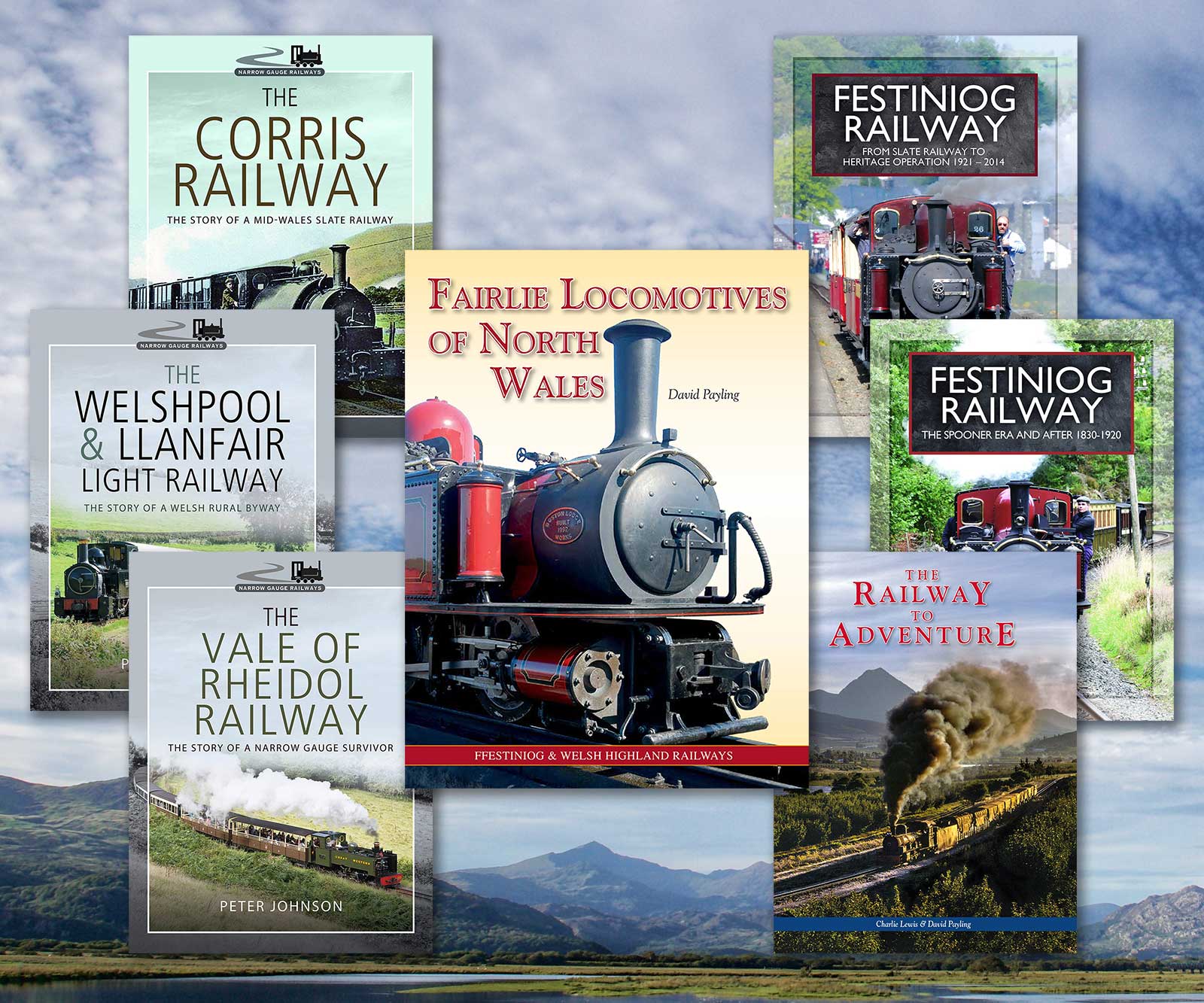 Every penny we make from the online shop – and from our shops along the line – goes to help maintain and develop our world famous and much loved railways.
We thank you for your continuing support – which is more important than ever this year, as the F&WHR continues to recover from what is an extremely difficult period.
Here is a guide to the sizes of the clothing available from us – Slight variations can occur.

Small – 37 inch 92.5 cm
Medium – 40 inch 100 cm
Large – 42 inch 105 cm
XLarge – 44inch 110 cm
XXLarge – 47 inch 117.5cm
Product Categories:

**We Recommend**
Blu Ray
Books
Calendars
Childrens Section
Christmas Cards
Clothing
Die Cast Road Vehicles
DVD
Experience Days
G Scale Models
Gift Cards
Gifts & Souvenirs
Hunslet 125
In House Publications
N Gauge Model Railways
Narrow Gauge Models
Old Ordnance Survey Maps
OO Gauge Model Railways
Postage Stamps
Posters and Prints
Railway Letter Service
Thomas The Tank Engine
Watches