Shop
Welcome to our online shop!
Welcome to the online shop of the Ffestiniog and Welsh Highland Railways. Every penny we make from this shop and from our shops on the railway themselves goes to help build and maintain our world famous, much loved railways.
The big day is heading towards us at a great speed so if you are going to place and order for Christmas presents now is the time to do it. We aim to get your order in the first class post on the day you order it if you order before 2pm; otherwise it will be in the next available weekday collection. The last day for orders to arrive before Christmas is Monday the 19th of December, therefore you have this long to place your order!...
An exciting and unexpected new Minitrains 009 locomotive has arrived in time to make a nice gift. It is the first ready to run UK prototype, based on a Bagnall inverted saddle or wing tank design. It comes in two lined colours, black or light brown. In common with all the Minitrains locos it runs beautifully and looks just the thing with the new PECO tipper wagons or their GVT coaches.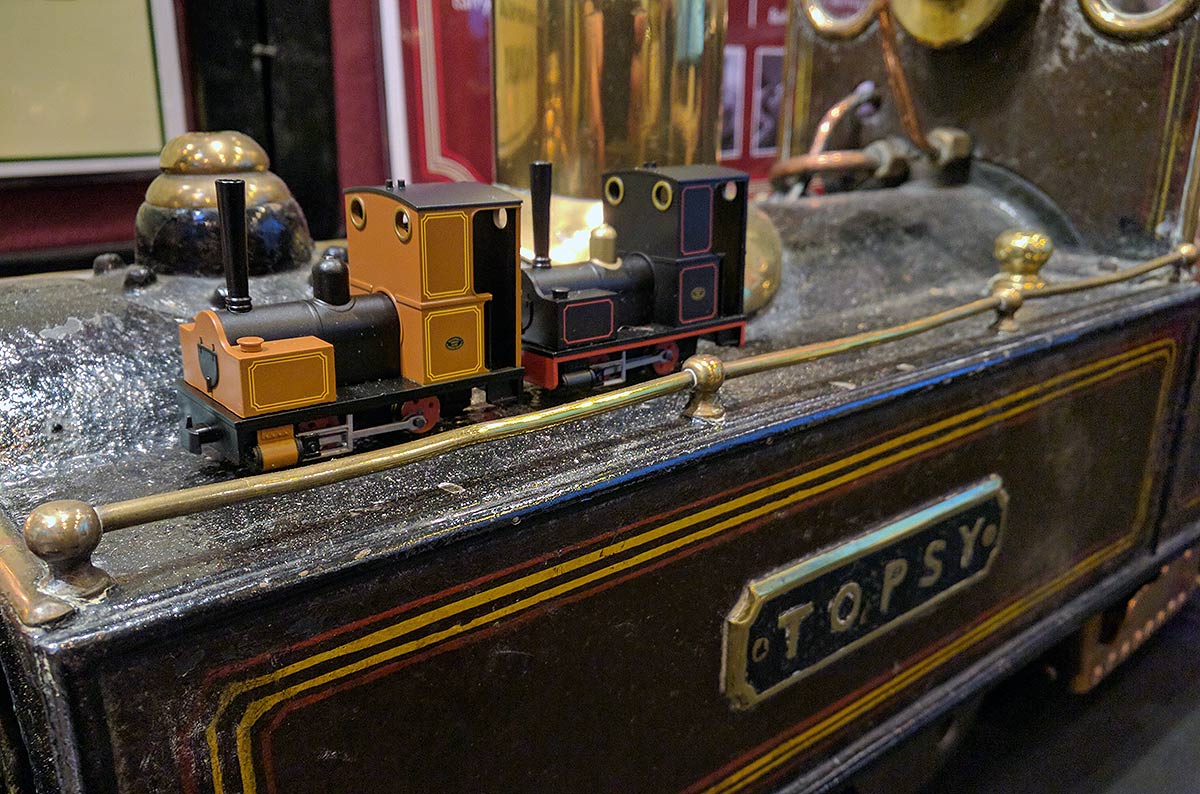 This is both of the Minitrains Bagnalls sitting on 'Topsy' the world's oldest model railway locomotive.
Also brand new and available is 'A Year in the Life of the F&WHR - 2016'. Once again it runs to nearly four hours spread over three DVDs or one high quality BluRay disk.
Sadly the 2017 F&WHR Calendar has sold out but Christmas cards are still available and selling well so order now to avoid disappointment.
With all these and many more products to choose from I hope you will agree that we have something for everyone with a narrow minded interest.
Thanks/Diolch yn Fawr
Here is a guide to the sizes of the clothing available from us - Slight variations can occur
Small - 37 inch 92.5 cm
Medium - 40 inch 100 cm
Large - 42 inch 105 cm
XLarge - 44inch 110 cm
XXLarge - 47 inch 117.5cm
We accept the following payment methods: