There may well be queues of people outside the station as we welcome visitors, while adhering to recommended social distancing practices. (Please remember – we are still asked to maintain 2 metre spacing here in Wales). We will, therefore, be closing the car park at Harbour Station to all vehicles, with the exception of Blue Badge Holders (and some essential staff). This will help ensure the safety of pedestrians waiting to enter the station.
We are asking visitors arriving by car to drive straight to our overflow car park – next to the far end of the main town car park and accessed from South Snowdon Street. From there it is a short walk of around 5 minutes, alongside the Welsh Highland Railway, to reach Harbour Station.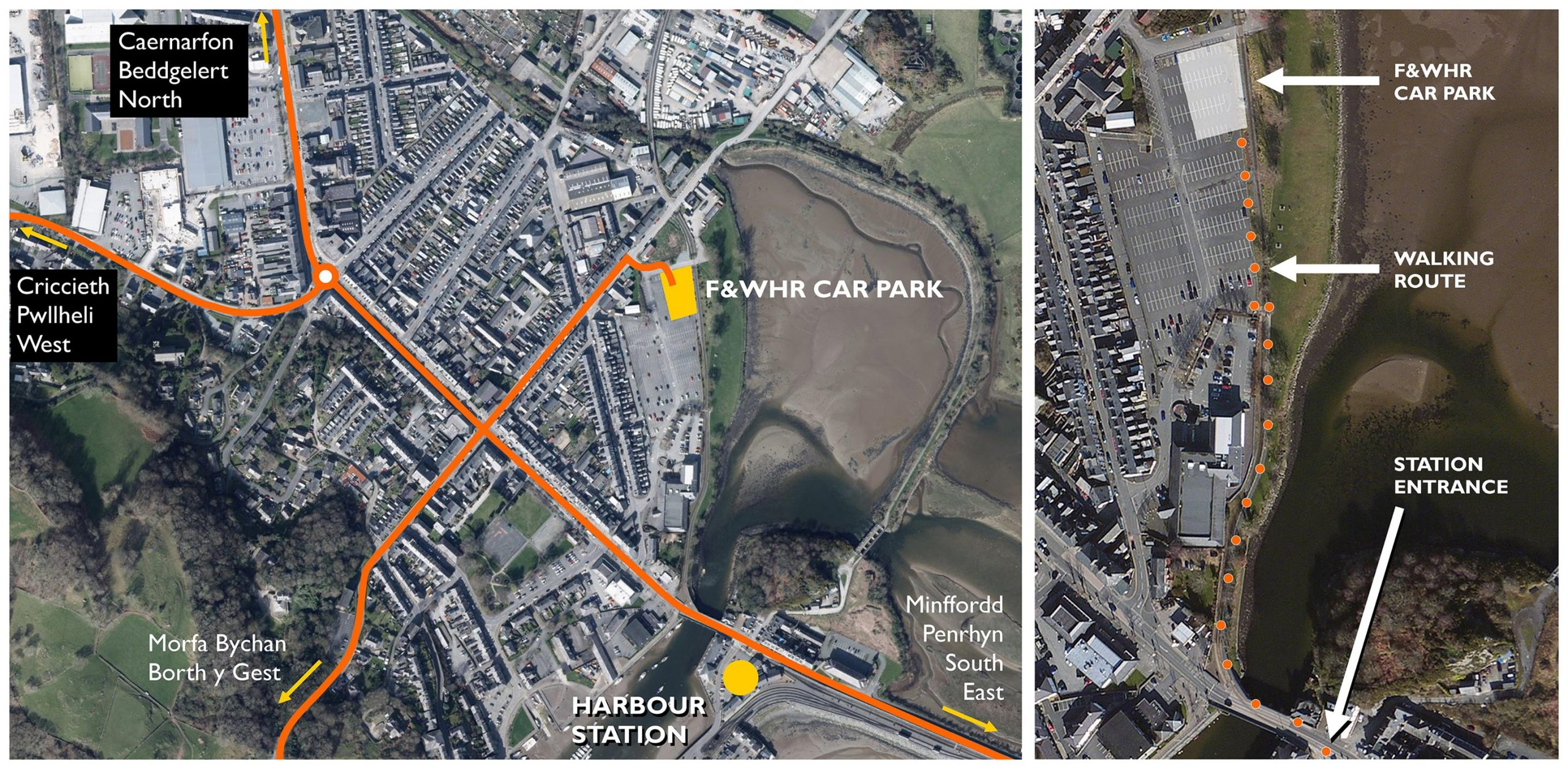 By driving straight to the overflow car park you can help us avoid conflicting car and foot traffic movements around Harbour Station and the busy main road junction.
Please also be aware that we have specific walking routes that you are allowed to use once you are at the station. This diagram illustrates the safe system that is in place: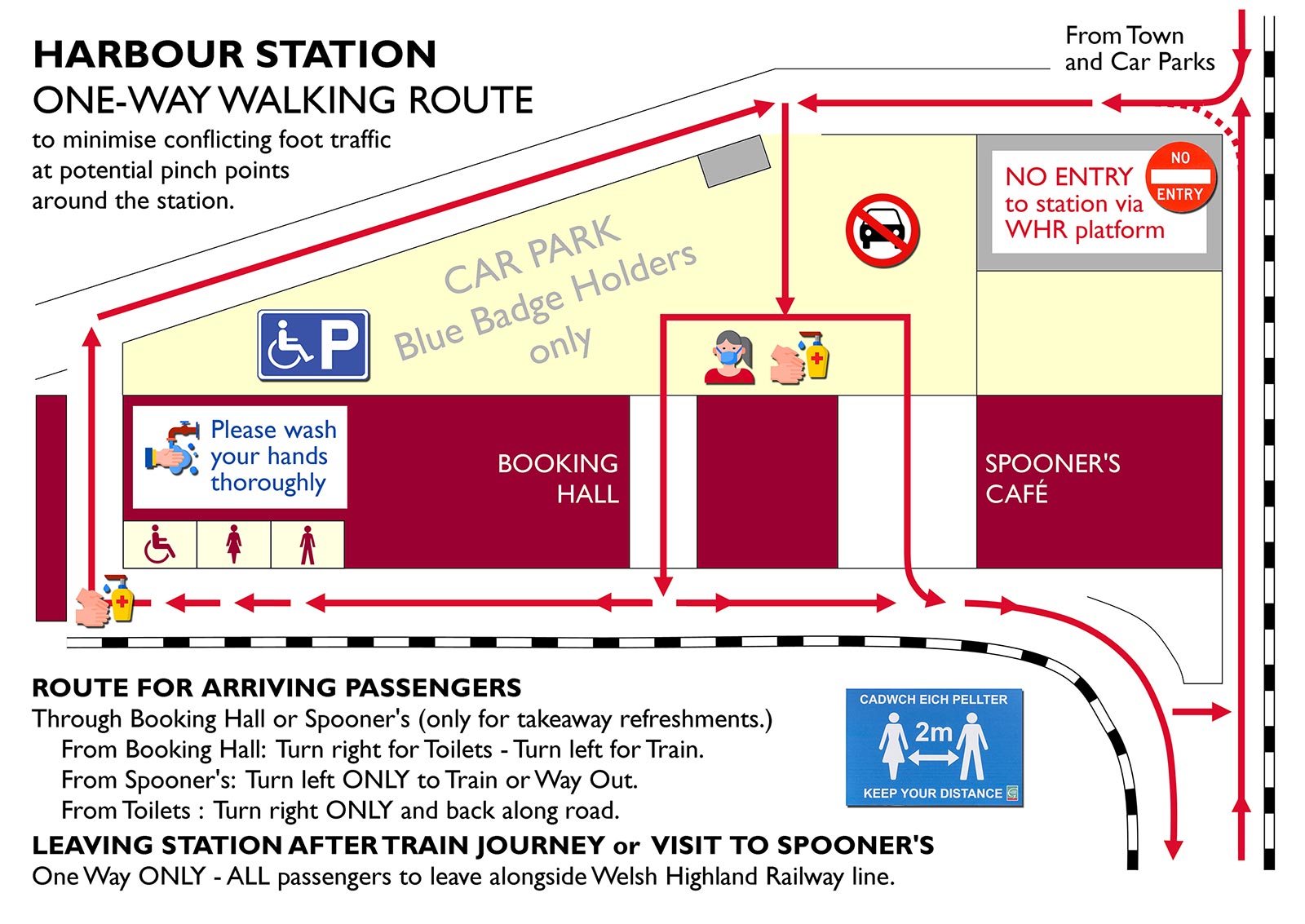 Thanks in advance for your co-operation!