October 5th - 7th : Victorian Weekend
The Ffestiniog Railway is a living museum. We have been running passenger trains since Victorian times and many of those older vehicles have been lovingly preserved, so what better way to show them off than to have a weekend dedicated to that wonderful era?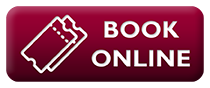 Come along, take part, dress up or just soak up the nostalgia - further details will be published as soon as they are finalised.
Advance Rover Tickets are available to purchase
here
.
The timetable and booking form for the weekend can be downloaded at the foot of this page.

Attached file(s):