August 5th, 12th, 19th, 26th : Journey into the Past
Take a heritage train ride into the past - travelling between Dinas and Rhyd Ddu in historic carriages, behind a 150-year old steam locomotive...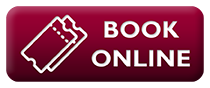 Arrive at Dinas station 10:15-10:30.

Here you will be met by your host for the day and told about some of the history of this, once important, interchange station.

(NB. You may arrive on the 10:00 service from Caernarfon and alight at Dinas station which is a request stop)

Your special train - consisting of Ffestiniog No.2 'Prince' and three heritage carriages - will depart Dinas Station at 11:00 heading inland along the original North Wales Narrow Gauge Railway trackbed.
First stop will be at Tryfan Junction, where the beautiful station building has been lovingly restored by volunteers. This is your chance to see inside and learn more about this busy little quarry line. There will also be some unusual photo opportunities and a mug of station master's tea or coffee.
The train sets off again at 12:10, crossing the Caernarfon-bound service train at Waunfawr, before continuing on to Rhyd Ddu. Along the way, you will come across more former stations and buildings that mostly go un-noticed from passing trains - but, on this occasion, there will be time to stop and see these from the train window.
Arriving at Rhyd Ddu, the locomotive will run round and take on water, while you will be served your packed lunch and have a chance to stretch your legs before the return to Dinas.
Departing at 14:00 for a leisurely run through the Gwyrfai valley, you will cross the Porthmadog-bound service train at Waunfawr, before arriving back at Dinas Station at 15:05. For those continuing to Caernarfon, you will have an hour to watch the shunting, look around the station and admire the views toward Anglesey before catching the 16:05 service train home.
Adults
- £36.00 (plus a £5.00 add-on fare, if you are travelling from Caernarfon.) - includes a packed lunch* and tea/coffee.
Children / Society Members
- £24.00
*Packed lunch will be simple fare, served in an insulated bag which you may keep after your journey. Vegetarian and gluten-free option available, but we are not able to accommodate a wide range of dietary requirements.
Advance booking is required for these trains - so please phone our Booking Office on 01766 516024 to reserve your seats, or book online
here
.
Please note that members rate will apply to both Ffestiniog & Welsh Highland Society Members plus members of both the Ffestiniog Heritage Group & The Welsh Highland Heritage Group.
These trains are sponsored by the
Welsh Highland Railway Heritage Group
. We look forward to giving you a glimpse into the fascinating past of the Rheilffordd Eryri / Welsh Highland Railway.